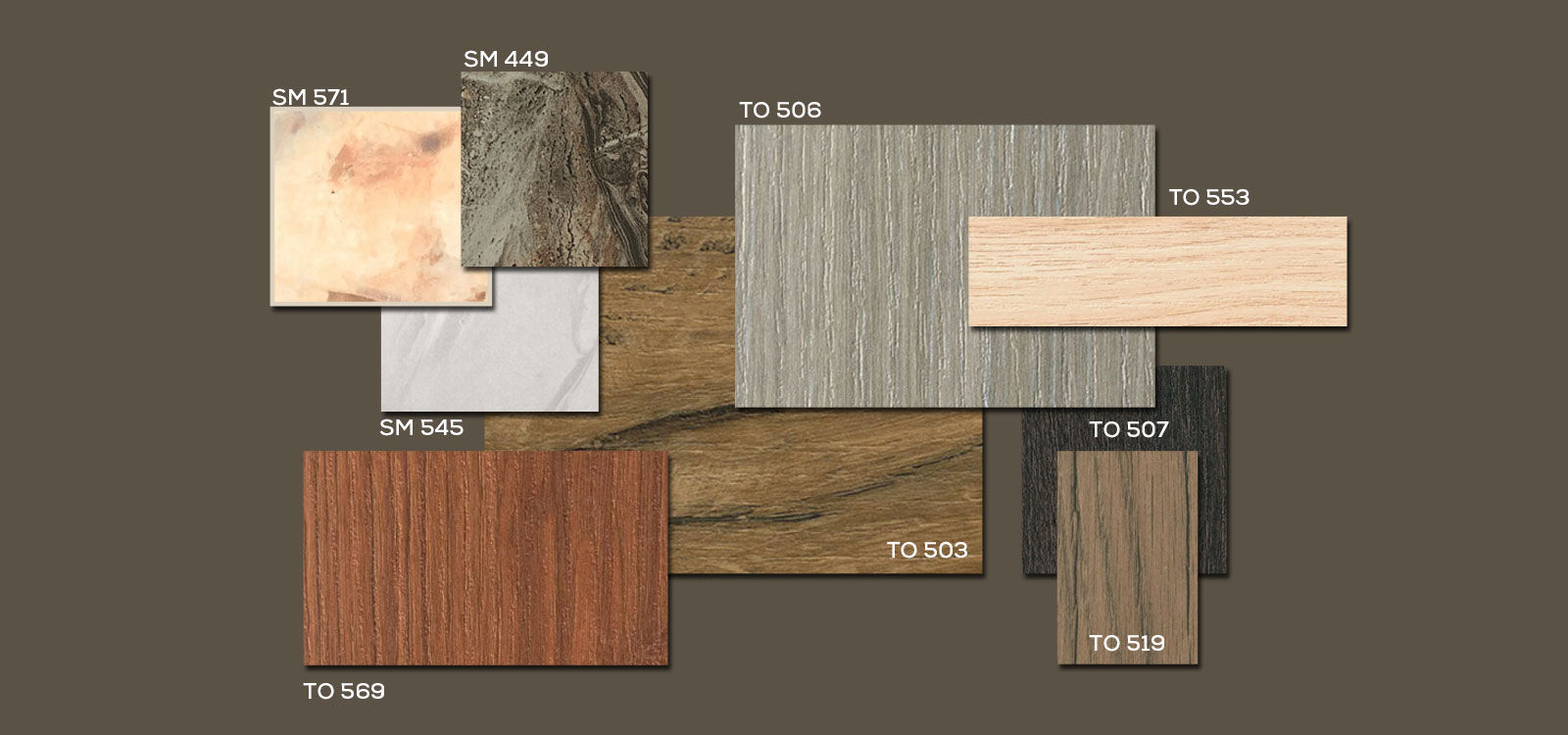 When you plan to renovate your house or build a new house and look for interior design materials, you will, for sure, come across laminates in one form or another.
Laminate is a specially manufactured material that provides a natural appeal and feels. It is commonly used as a finishing layer for MDF, wooden furniture, plywood, wall panels, floors, and particle boards.
Besides that, laminates are one of the topmost choices of interior designers who work to bring out the best possible decor of any place. Moreover, they are greatly used to create opulent and luxurious designs.
However, you have to make it a point that you reach out to a trustworthy and reliable laminate provider like Royale Touche to get premium-quality laminate sheets.
Royale Touche brings to you an amazing collection of the most premium and luxury laminates that are perfect to add an aesthetic appeal to any place.
However, if you wonder why you should choose Royale Touche laminate for your home decor over other laminate brands in India, there are several reasons for doing so. Let's talk about them in detail.
Reasons to Choose Royale Touche Laminate for Your Home Decor
Durability and Low Maintenance:
Royale Touche offers high-quality decorative laminates with high performance, durability, and cost-effectiveness for home and commercial places.
High-quality Royale Touche laminates are highly resistant to wear and tear as compared to other materials.
In addition to that, laminates need low maintenance. So, you do not have to worry about taking care of it often. You just need to wipe off the dust layer from the laminate surfaces once in a while.
Longevity and Security:
Royale Touche offers laminates with great longevity and security. Plus, these laminate surfaces are resistant to microbial growth and chemicals.
So, you can totally think of reaching out to this brand and checking out their home laminate options for a long-lasting and cost-effective way to incorporate elegance into your home setup.
Moisture-Resistant Laminate Surfaces:
Royale Touche offers the best quality moisture-resistant laminate sheets. Since laminates cannot be waterproof, water-resistant is the best thing you can get.
You can easily swipe out moisture or water from the surface with a piece of rag. However, it is advisable that you do not let water sit on the laminate surface for a long time. Similarly, you have to make sure that water does not seep into the joints and edges for maintaining the good quality of the laminates for a long period.
Scratch and Fingerprint-Resistant Laminate Surfaces:
Decorative laminates are one of the best materials to add beauty and elegance to an interior setup. That's why they are greatly used in urban Indian houses. Not only that, they are widely used in schools, colleges, hospitals, research centres, and many other commercial setups.
Royale Touche laminates are resistant to fingerprints and scratches so that you cannot find unwanted fingerprints and scratches remaining on their surfaces and spoil the closer look.
Affordable Rates:
In comparison to other brands in the market, Royale Touche offers its good quality laminates at an affordable rate.
Also, since the Royale Touche laminates are long-lasting and low maintenance, they can be used for a long period and always have a pleasing appearance at home.
So, when you plan to get wood laminates or high gloss laminates for your home, don't forget to check out the laminate collection of Royale Touche to get them at pocket-friendly rates.
A Wide Variety of Laminate Designs:
Another great thing about the brand Royale Touche is that it offers a wide variety of laminate designs. To be more specific, Royale Touche offers more than 600 designs and over 40 realistic textures in three different sizes.
If you want to get an amazing home laminate design, you should just go through the collection of Royale Touche to find some classy, elegant laminate designs that you can install at home.
Once you go through its wide collection of decorative patterns and colours, you will not want to look for laminate sheets anywhere else from now onwards.
The Final Thoughts
Laminate sheets are great for elevating the elegance and beauty of an interior setup, including modern houses. So, if you plan to get the best laminate for your home, you can just reach out to this top-ranking laminate brand in India – Royal Touche.